Quality
Waguruwela Oil Mills (Pvt) Ltd following footsteps of well recognized international standards (BRC, ISO 22000:2005, EU Organic, USDA Organic. JAS Organic KOSHER and HALAL) to maintain its dignity and brand image. Continuous monitoring, regular training, periodic internal and external auditing, customer feedback evaluation, modern machinery, skillful, well trained dedicated staff and well committed management conform hundred percent reliable and quality product.
At Waguruwela Oil Mills, we improve our product quality through the implementation and establishment of systamatic quality assurance and continual improvement programmes which are strengthened by novel technologies, modern machinery and skillful well trained dedicated staff with the support of well committed management.
Continual monitoring process allows hundred percent process control. We assure our product quality with best international standards including BRC Food (British Retail Consortium), ISO 22000:2005, Organic certification (EU, USDA, FIFA and JAS), KOSHER and HALAL.
We have certified under ISO 22000 management system since 2015 and food safety system certification since 2016. The British Retail Consortium (BRC), one of the most recognized Global Standard for Food Safety and quality which is benchmarked as GFSI standard. Waguruwela Oil Mills have acquired its BRC certificate since 2016, we have also acquired KOSHER, HALAL and US FDA registration too.
Waguruwela Oil Mills is engaged in organic farming and production since the last decade, we have proved that organic farming and production with well recognized organic standards such as JAS (Japanese Agricultural Standards), Organic EU and USDA-NOP.
In the year 2015 Waguruwela Oil Mills strengthened its internal laboratory facility facilities with modern machinery, since we are conducting a number of physical, chemical and microbiological testing, including free fatty acid value (FFA), peroxide value (PV), moisture and volatile maters content, Fat content, Acidic value, Total plate count (TPC/APC), E. Coil count, Coliform count, Yeast and Mold count and many more. Rather than checking internally we have conducted periodic proficiency tests with local and international laboratories such as GALAB, PICA, SGS and Bureau Veritas to ensure process and final product quality.
We are improving our quality assurance process by continuous monitoring, regular training, periodic internal and external auditing and evaluating customer feedback.
---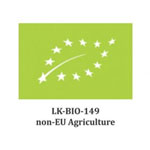 Waguruwela Oil Mills (Pvt) Ltd, certified under (EC) Regulations 834/2007, 889/2008 and 1235/2008 relative to organic farming and processing in the European Union by Control Union. These regulations cover all our activities, processed and unprocessed plant products and all our processing activities.
We have been certified since 2013
---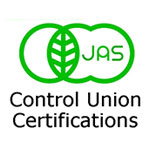 Waguruwela Oil Mills (Pvt) Ltd certified under JAS (Japanese Agricultural Standard) organic scheme for its farming and production by control union which accredited by the Japanese authority (MAFF). Organic farming and manufacturing is a way of producing food while respecting natural life cycles, it actually reduces the human impact on the environment and operates as naturally as possible without using GMO.
We have been certified since 2013
---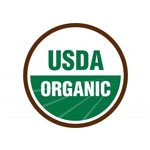 We are following the guidance set by the US authority (US Department of Agriculture) for organic farming and manufacturing. Control Union certified, Waguruwela Oil Mills (Pvt) Ltd for the National Organic Program (NOP) of USDA.
We have been certified since 2013
---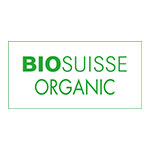 Waguruwela Oil Mills (Pvt) Ltd audited and certified by Control Union Inspection (Pvt) Ltd as BIOSUISSE ORGANIC certified processing facility. We are following guidelines set by Swiss Ordinance on Organic Farming and processing. International Certification Bio Suisse AG (ICB), the subsidiary of Bio Suisse, carries out the certification.
We have been certified since 2020
---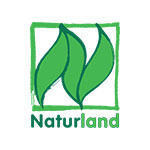 Naturland regards organic competence and social responsibility as interdependent. Social standards are an integral part of each Naturland certified product. Naturland certification standards range from organic food-production, organic aquaculture and etc. We maintain our own standard and procedures to meet Naturland standard.
We have been certified since 2019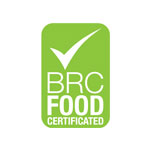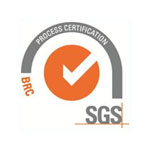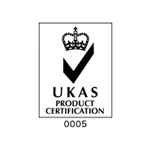 The BRC (British Retail Consortium) Global Standard for Food Safety which benchmarked as GFSI standard. It is a product and process certification standard known for compliance to industry best practices. Waguruwela Oil Mills (Pvt) Ltd achieved its certification by undertaking a third-party audit against Standard requirements which conducted by SGS with UKAS accreditation. Since 2015 we were certified under FSSC 22000 certification scheme until we upgrade our system into BRC food in 2016.
We have been certified since 2016
---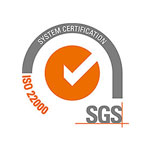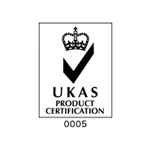 Waguruwela Oil Mills acquired its ISO 22000 certificate by SGS with UKAS accreditation which commonly known as a Food Safety Management System that can be applied to any organization in the food chain, farm to fork. We have been certified with TUV Austria since 2013 and 2015 we have change to SGS.
We have been certified since 2013
---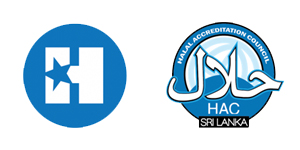 We always respect peoples believes and tradition our business moving towards without harming that believes and traditions. Halal is an Arabic word meaning lawful or permitted. When we come to the food, it is the dietary standard, as prescribed in the Qur'an (the Muslim scripture). The Haram is the opposite of halal, which means unlawful or prohibited. Halal and haram are universal terms that apply to all facets of life. These terms are commonly used in relation to food products, meat products, cosmetics, personal care products, pharmaceuticals, food ingredients, and food contact materials.
We have been certified since 2018
---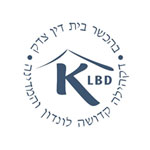 In Hebrew, "Kashrus", from the root kosher, means suitable or pure, thus safeguarding suitability for consumption. The laws of "Kashrus" include a comprehensive legislation concerning permitted and forbidden foods. There are several aspects to these dietary rules.
We have been certified since 2015