People
Our most precious resources are our employees and customers. By providing many facilities and welfare programmes to our employees and families such as supporting the children of employees with school equipment and education, excursions, Annual new year and christmnas parties, salary increments , and training with Health camps and other day to day facilities such as transport , meals uniforms and medical facilities, their employment remains at a very minimum turnover and also customer satisfaction, keeping in mind that the value of people far exceeds the cost.
We believe what's happening inside an organization is felt on the outside. So we treat our employee way we want our customer to be treated. Although we move forward with modern technologies we believe the dedication of people as our most precious resource.
We offer over three hundred in house employment and more than two thousand indirect employment. The successes gained have benefitted both our direct and indirect employees and filtered to their families too. A happy employee always delivers the best for the betterment of the company as well as the customer. We as a company always look for employee satisfaction and we maintain minimum employee turnover because we know the value of people and not the cost.
We are following footstep of benchmarked international standards such as SMETA and Fairtrade to make our employees happier by
Supporting the children of employees with school equipment and education – (Annual giveaway)
Annual excursion for employees
Sinhala Hindu New Year Festival and Bonus
Yearend Christmas Party
Salary Increments and Bonus
Training
Health camps
Other benefits provided :

Transportation
Meal for Night shifts
Uniforms and other PPEs
Suggestion Box for employees complains and suggestions
Clean Wash rooms
Medical and First aid facilities
---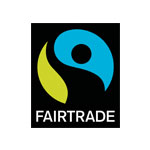 Waguruwela Oil Mills (Pvt) Ltd, as leading coconut based product manufacture we always focusing on sustainability of people and environment. We always empowering local community farmers as well as our workers before we engage with the Fair Trade. We believing win – win strategy in our business, we always caring our direct and indirect working capital by offering better price, better working environment and ultimate sustainable future.
We have been certified since 2018
---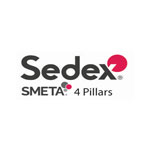 Sedex Members Ethical Trade Audit or SMETA is one of the most commonly used ethical audit formats in the world. We have been audited since last year for Sedex SMETA 4 Pillars which includes Labor Standards, Health and Safety, Environmental assessment and Business Ethics.
We have been certified since 2017