Environment
All measures are taken to ensure an unpolluted environment during the production of all virgin coconut oil coconut milk and other coconut based products. Reforestation projects , organic farming, educating the local farmers in this aspect,have been started, while following national and international standards such as SMETA to protect and preserve the environment with the green concept in mind.
Waguruwela Oil Mills is located in a suburban area with natural beauty and expansion has taken place with least harm to the environment and exercising maximum environmental care.
We moved away from fossil fuel during the last decade ago by replacing fossil fuel with coconut shells which we gain as waste through our production to power our boilers thereby lowering its "CARBON FOOTPRINT" significantly. We are using modern boilers with a high proficiency maintains system to reduce air pollution.
Since we have expanded into the large capacity by producing virgin coconut oil, coconut milk and other products we still keep our waste water treatment unit well-functioned to ensure that the environment is not polluted from 'unclean' water. On the other hand we use treated wastewater for farming our own lands.
We are promoting organic farming by moving towards organic production and we engage in organic farming without using any chemical fertilizer, pesticides or insecticides that can cause water and land pollution. With our supervision many local farmers maintain their coconut plantations without using any environmentally hazardous chemicals.
Our organization following 3R concept to manage our waste and preserving nature with its own beauty to the next generation.
The organization has been contributing to nature by starting few reforestation projects since the last two years.
We are following the foot step of national and international standards such as SMETA to ensure our environmental responsibility and our contribution towards the green concept.
---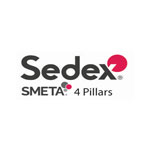 Sedex Members Ethical Trade Audit or SMETA is one of the most commonly used ethical audit formats in the world. We have been audited since last year for Sedex SMETA 4 Pillars which includes Labor Standards, Health and Safety, Environmental assessment and Business Ethics.
We have been certified since 2017